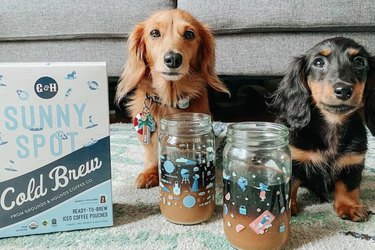 Now is the time to buy that expensive blender or stock up on some goodies from the grocery store.
While Labor Day weekend can be filled with furniture and clothing sales, it's also a great time to save money on groceries and all of the fancy gadgets you've been watching for a while.
Keep scrolling for the 411 on four of our favorite brands' sizzling LDW sales. You should definitely get your hands on these offers, which should not be missed on the long weekend.
1. Grounds & Hounds Coffee Co.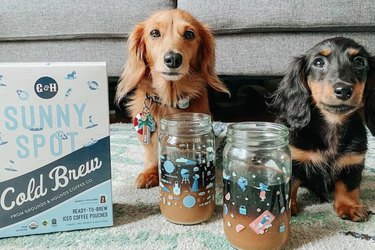 Get your paws on the ready-to-use bags from G&H – they make cold brewing so much easier.
This coffee brand is a Java lover's dream – they offer a selection of light, medium and dark roasts that are organic and environmentally friendly.
If a cup of Belly Rub Blend isn't enough to seduce you, maybe the brand's charitable endeavors could be: 20 percent of all profits are donated to rescue organizations that provide dogs a safe haven between homes.
"Coffee happens to be one of the highest antioxidant foods in our diet and can boost energy and improve mood and brain function," tells us Dawn Jackson Blatner, RDN.
This Labor Day weekend, the brand is offering 15 percent off the entire website and 20 percent off subscriptions. Simply use the code LABORDAYSALE at checkout.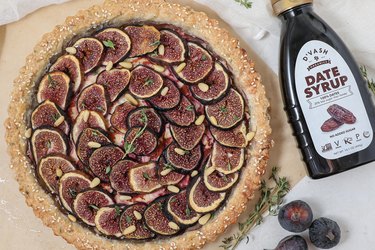 D'Vash instantly spices up your morning latte (or a cup of tea!), Homemade baked goods, and even salad dressings.
If you're bored of honey, this line of date syrups should definitely be at the top of your list. These superfood sweeteners can be added to tea, coffee, and oatmeal – and they contain 25 percent less sugar than honey.
Plus, dates – the main ingredient in D'Vash syrups and bars – are a great source of antioxidants, primarily carotenoids and phenols, according to a March 2014 study in the International Journal of Clinical and Experimental Medicine.
"Using date syrup as a sweetener can also provide fiber and minerals for your diet," explains Holly Klamer, RDN. Keep in mind, however, that date syrup still counts as a source of added sugar, so use it in moderation. But unlike white sugar, date syrup has some health benefits, says Klamer.
This Labor Day weekend, D'Vash Organics is offering a 35 percent discount with the code LABOR35 at the checkout. This sale runs from September 2nd to September 9th.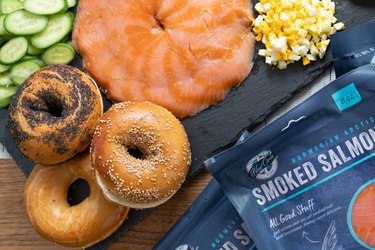 Blue Circle's wild-caught smoked salmon is the perfect brunch spread.
Blue Circle offers you wild-caught seafood that is also sustainably sourced, so stock up on salmon burgers, cod, and Pacific white shrimp.
And if you have fussy eaters in your family, don't worry: the brand's fish-shaped cod or salmon pies might pique your interest.
"Since fish is an important source of anti-inflammatory omega-3 fats in our diet, choosing sustainably caught fish will protect our seas and ensure a healthy supply of seafood in the future," says Blatner.
Add sustainable seafood to your plate and use code SAVE15 at checkout for a 15 percent discount on your order of this LDW. This sale runs from September 1st to September 15th.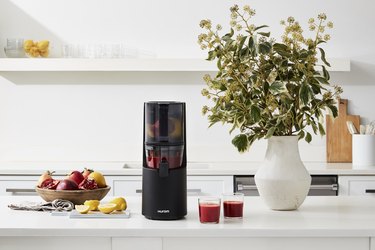 Grab these high quality kitchen gadgets for all of your cooking and baking needs.
HUROM is sure to be your new BFF in the kitchen, as its line of appliances prepares nutrient-rich smoothies, dips and juices in just a few minutes.
HUROM's Slow Juicer extracts every last drop of juice from fruits and vegetables, avoiding food waste. Using a slow juicer also has its share of health benefits: "It also allows fiber, vitamins, and antioxidants to stay in juices, and this helps slow the release of sugar into the bloodstream," says Blatner.
The H-AA Slow Juicer is 20 percent cheaper this weekend, while the H200 Easy Clean Slow Juicer is 30 percent cheaper.
If you prefer a blender, there is a 30 percent discount on the Hexa Power High Speed ​​Blender this weekend. "The HUROM high-performance mixer is an intelligent kitchen appliance with which you can easily get more fruit and vegetables into the day," says Klamer.
"If you don't have time to sit down and have a balanced meal, you can make a smoothie with multiple servings of products, protein, and other boosters like chia and flaxseed," she says. "You can also use it to make healthier candies like ice cream made with just yogurt, blueberries, and a touch of optional honey."
This sale runs until September 6th, so grab your favorites before it's too late.
buy it: Hurom.com;Discount: 20% to 30% discount, no code required