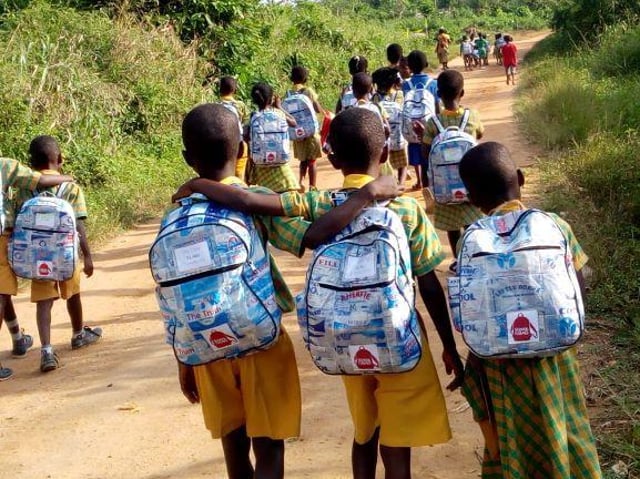 Blackpool complements Wiley's Finest and supports the School in a Bag charity
Between June 1st and October 1st, Wiley's Finest UK will donate 20 percent of the value of every bottle of its Beginners DHA and Elementary EPA children's products sold to School in a Bag.
Retailers are supported throughout the campaign with in-store marketing as well as a PR and social media campaign. School in a Bag sends school bags full of educational resources to poor, orphaned, and disaster stricken children.
If needed, SchoolBags also include a LifeStraw, a personal and reusable drinking device that removes bacteria, viruses and microplastics and ensures that children can drink safe, clean water.
Log In

to our daily newsletter
The i-newsletter

cut through the noise

Wiley's Finest UK has chosen the School in a Bag's Ghana initiative, where members of the local community collect and clean thousands of discarded water bags – the equivalent of plastic bottles – from gutters and drains. Then they sew them into SchoolBags. This not only helps with the education of children, it creates jobs for local Ghanaians, clears rubbish and coasts, prevents plastic pollution in the oceans and makes the population aware of recycling.

Paul Farquhar, Managing Director of Wiley's Finest UK on Cornford Road, said: "School in a Bag is a simple idea that works. The charity is the perfect partner for us; our ethically sourced wild Alaskan fish oil products are changing children's lives by improving health, and School in a Bag is changing children's lives through education.

"Each of our entry-level and elementary products that we bought up to September contributes directly to a child somewhere in the world. We also care about the health of our seas and marine life.

"We look forward to working with our customers, pharmacists and health food stores to raise money for this wonderful charity."

Each SchoolBag costs £ 20 and contains pencils, pens, colored pencils, pencil cases, exercise books, hygiene kit.

Luke Simon, Founder and CEO of School in a Bag, said, "Education is being withheld from over 262 million children, but through donations and amazing fundraisers like this we are helping make the situation a reality.

Blackpool Gazette: Thanks for reading. If you value our work and can support us, a digital subscription costs just € 1 for your first month. Try us out today by clicking here